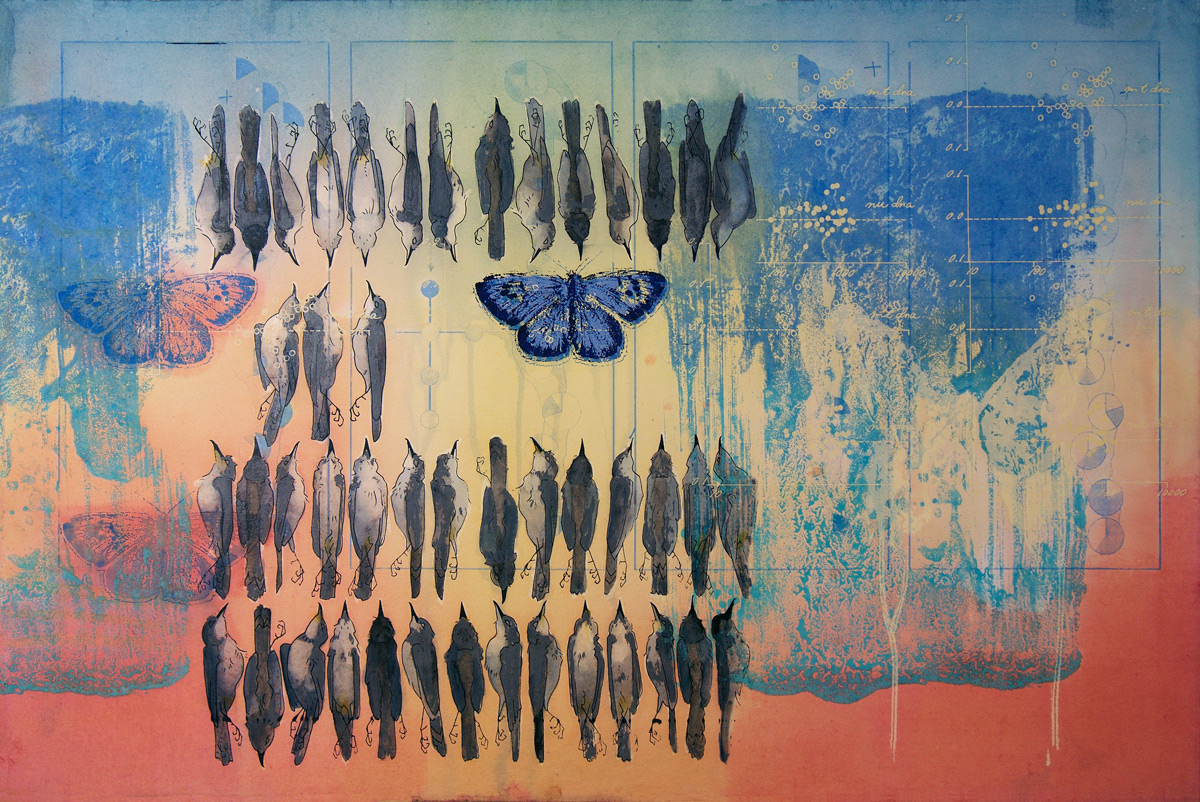 Native American Scholars Take on "Killers of the Flower Moon"
on NPR's "It's Been a Minute" with host Brittany Luse, November 14, 2023.
Featuring Liza Black, Robert Warrior and Nancy Marie Mithlo
Listen to the interview or read transcript here: www.npr.org/transcripts/1197954279
---
Killers of the Flower Moon:
Wrong Message, Wrong Moment:
Why Hollywood Still Can't Get Indians Right
Nancy Marie Mithlo, October 28, 2023
"We've had so many deaths, we've lost count," declares an Osage elder in the Killers of the Flower Moon.1 I lost count too.
Most educators agree that suffering bodies are not a productive way to understand oppression.2 The Los Angeles Times described Killers as a "triumph" in the same frame as using the term "a pile up of bodies."3 No, actually the entire phrase was a "steady, systematic pileup of Osage bodies."
As a college professor, I've spent a good part of my life trying to figure out what the best approach to fixing mainstream ignorance about Native cultures might be. I've researched museums, visual arts, and film, asking which strengths in Native communities could be advanced, given the immense knowledge possessed by the hundreds of Indigenous communities residing in what is now the United States of America. I can tell you this - the substitution of oil and land barons for cowboys in the eternal narrative of America's founding is not a step forward.
Disempowerment is not the right message and certainly now, in an era of increasing rates of Missing, Murdered Indigenous Women/People, the graphic depiction of women being shot, poisoned, blown up and carved up is not the right time.4
It's easy to see where Killers is going in the first five minutes of the film with naked dancing Indians and crying Indians featured. I suppose the subsequent juxtaposition of rich Osage Indians in modern clothes and cars was intended to be a novel and maybe even empowering storyline. But really, both depictions are steeped in irretrievable exoticism.
Maybe the people responsible for this film believe they are empowering viewers with a strong dose of "truth-telling." Perhaps they think the female lead of Mollie Burkhart (played brilliantly by Lily Gladstone) in her grace and heroism makes up for the ceaseless scenes of death and destruction. Listen up Hollywood – a five-minute monologue and female point of view on camera does not justify over three hours of gratuitous violence. Yes, America's origins are premised in the annihilation of its Indigenous peoples. We get that. Tell us something we don't know. Tell us something that surprises, delights, or sparks curiosity.5
It's not hard to get Indians right. Don't try to be a hero and don't assume your audience is simple. Indigenous inhabitants of the U.S. survived systemic genocidal practices on this soil. We have the stories.
---
Nancy Marie Mithlo, Ph.D. (Fort Sill Chiricahua Apache) is a Professor of Gender Studies and an Affiliated Faculty with the American Indian Studies Center at University of California Los Angeles. She is a co-editor (with Yve Chavez, Tongva) and contributor to Visualizing Genocide: Indigenous Interventions in Art, Archives and Museums, University of Arizona Press, 2022.
1 Killers of the Flower Moon, Official Trailer 2. www.youtube.com/watch?app=desktop&v=7cx9nCHsemc
2 Livia K. Stone, "Suffering Bodies and Scenes of Confrontation: The Art and Politics of Representing Structural Violence" Visual Anthropology Review 31, no. 2 (2015): 177–189.
3 Justin Chang,"Review: 'Killers of the Flower Moon' is a powerful historical epic
— and a qualified triumph." Los Angeles Times, October 19, 2023.
4 See the U.S. Bureau of Indian Affairs: www.bia.gov/service/mmu/missing-and-murdered-indigenous-people-crisis/. Also see the Coalition to Stop Violence Against Native Women: www.csvanw.org/advocate-corner/
5 Artists who inspire me in this way include: Sterlin Harjo, Shelley Niro, Marcella Ernest and Osage artist Keli Mashburn.