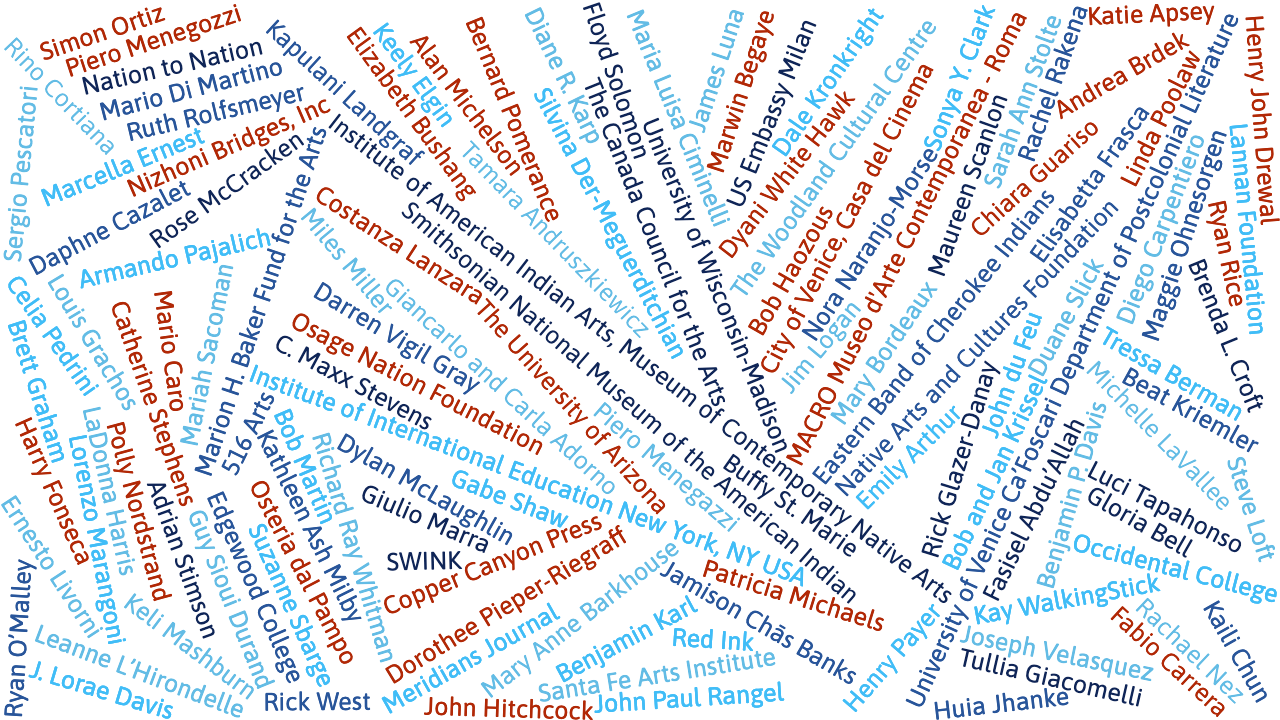 News of an Indigenous presence in 2024 at the Venice Biennale's U.S. pavilion has eclipsed the hard-earned participation of Native artists and their supporters working in Venice over decades. To correct this erasure, I have gathered a list of dedicated artists, activists, educators and arts leaders who were part of the movement to bring Native art to the Venice Biennale under the non-institutional platform documented in Red Skin Dreams 1997-2017.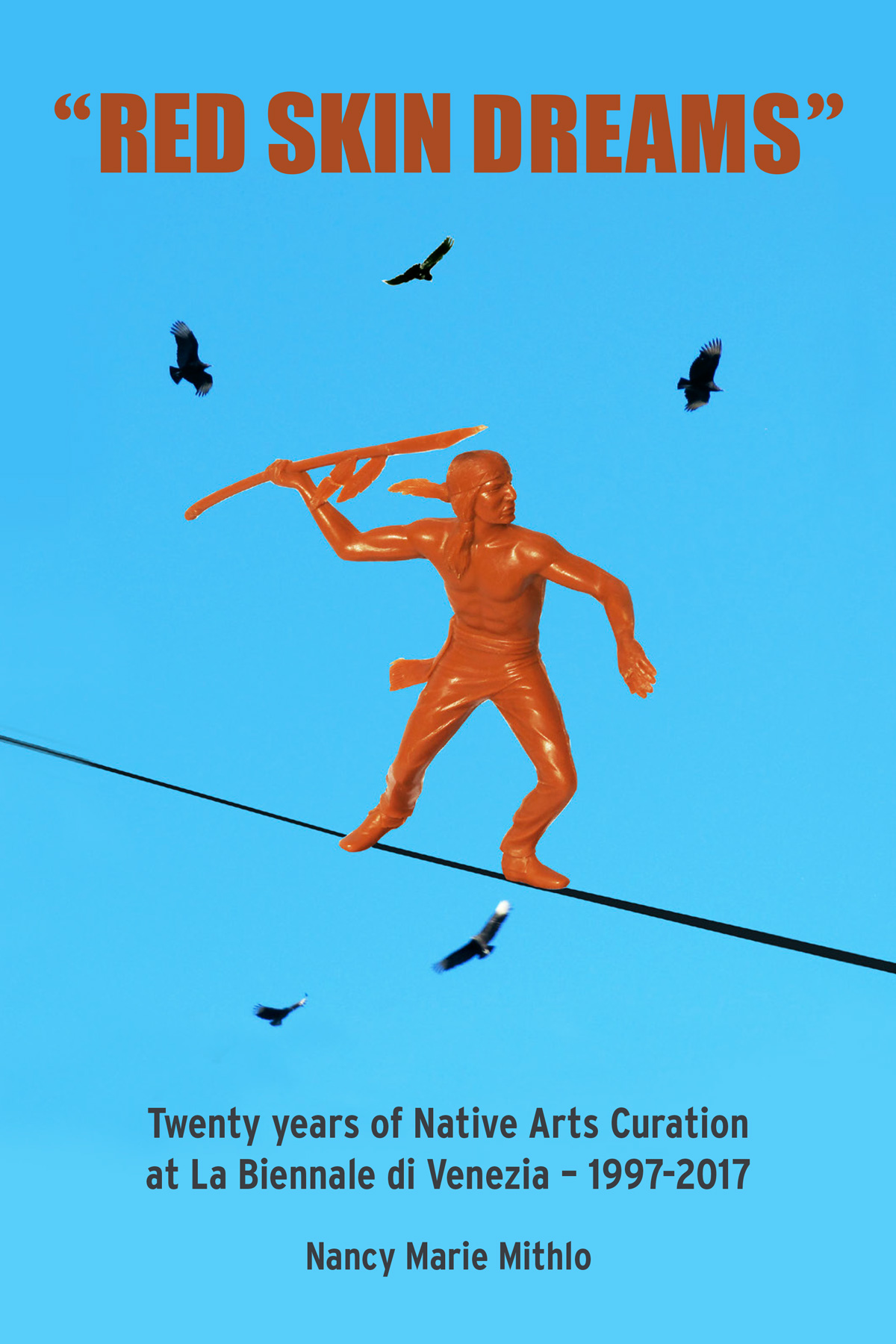 Cover Image: Shelley Niro. The Show Off, digital image, 2017 Courtesy of the Artist. Creative mock up of book cover concept by John Paul Rangel
Red Skin Dreams: La Biennale di Venezia
To be published with University of Nebraska Press, Matt Bokovoy, Senior Acquisitions Editor
In 1998, a man considered the most influential curator of the 20th century named Harald Szeemann responded to an inquiry I made. My request was for inclusion of American Indian art at the famed 100-year-old institution of the Venice Biennale. My rationale? I argued that as sovereign nations, American Indians should be allowed to participate as a parallel exhibition – outside the sanctioned U.S. pavilion. Szeemann responded positively, saying, "Regarding your project, I believe that (although not all the proposals are of the same quality) on the whole it could be a good exhibition and that it would be nice if also Native American could be represented beside the Visual Arts Biennale." This acceptance, sent via fax in an era prior to the introduction of the Euro and on the cusp of internet communication, set into motion two decades of curatorial work that involved dozens of artists, academics and activists. Our aim was to allow American Indian artists the opportunity to exhibit on a global stage with no concern for market constraints. The goal was not incorporation, sales or acceptance, but simply presence.
"Red Skin Dreams" documents and theorizes the presentation of contemporary American Indian art exhibits at the Venice Biennale from 1999-2017. The story is conveyed through memoir and storytelling as I document the nine exhibits I helped to lead over a twenty-year period. The improbable and messy business of staging international exhibits that were non-institutional, non-commercial and anti-hierarchical involved collaborators from across the globe—Canada, Australia, New Zealand, Switzerland, England, Norway, Germany, as well as Italy. These connections were made through Indigenous networks, institutions, and relationships, not the prestigious galleries, museums and art collectors that typically decide who is represented and where. Our presence-making exposed the fiction that only those "in the middle of things" had access to exhibition.
Ode to Harry is a piece I produced on the death of my dear friend, artist Harry Fonseca (1946-2006). The visuals are by the fantastic filmmaker Gabe Shaw and were taped on site in Venice, Italy during the Venice Biennale exhibit "Ceremonial" in 1999. The amazing music is by Matthew Andrae. The piece was shown at Harry's funeral in Santa Fe, NM. Download link: vimeo.com/user36591795/download/464022919/5df91d2fc6