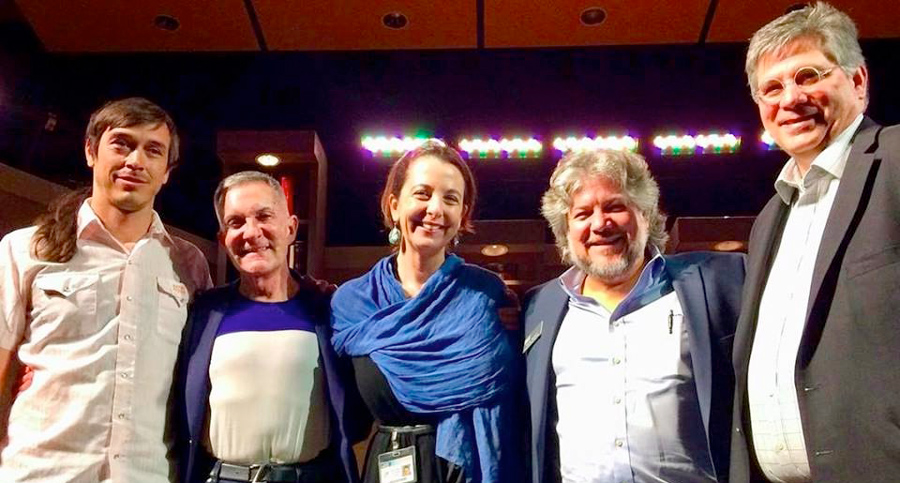 Autry Native Voices "Fairly Traceable"
The only Equity theatre company dedicated exclusively to developing and producing new work by Native American artists, Native Voices presents the world premiere of Fairly Traceable by Mary Kathryn Nagle (Cherokee). This production is presented as part of Native Voices' 2016-17 season, themed "Take Back the Land."
Set during the aftermath of Hurricane Katrina, Fairly Traceable follows the journeys of a young Ponca man and Chitimacha woman as they balance personal and career ambitions with advocacy for the environment and the people they love. In this romantic dramedy, Nagle reveals the culpability of big oil, corporate polluters, and climate change deniers in environmental disasters.
Jean Bruce Scott, Native Voices Producing Artistic Director, said that "Fairly Traceable is one of the most exciting and timely plays Native Voices has ever produced. Nagle tackles the issues of climate change and illuminates the laws and protections a conservative court has historically accorded corporations over individual rights to clean air and water."
Saturday, March 18, 2:00 p.m. Conversations: Following the performance, artist Cannupa Hanska Luger (Mandan/Hidatsa/Arikara/Lakota), art history professor Nancy Marie Mithlo (Chiricahua Apache), playwright Randy Reinholz (Choctaw), and journalist Mark Trahant (Shoshone-Bannock), ask, "Who tells the stories?" This conversation considers the role of Native artists, journalists, and filmmakers in telling stories of importance for Native communities to audiences worldwide.