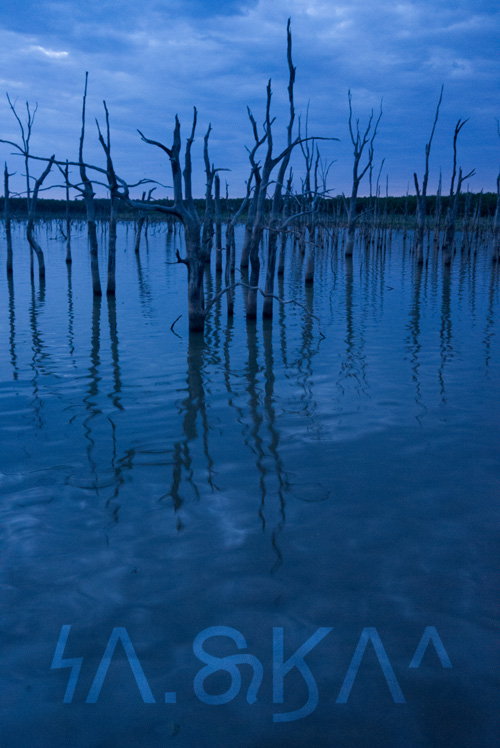 Wah.shka: On the occasion of the
2017 Venice Biennale
May 11-May 19, 2017
Certosa Island, 10:00 AM to 7:00 PM
Opening May 11, 2017, 6:30 to 8:30 PM
Symposium May 15, 2017, 10:00 AM to 12:00 PM
Curators Mary Bordeaux and Nancy Marie Mithlo present the exhibit
Wah.shka
(May 11-May 19, 2017, 10:00 AM to 7:00 PM), on the occasion of the 57th La Biennale di Venezia. Multi-media artist/activist Shan Goshorn (Eastern Band Cherokee) will exhibit her politically-charged sculptures addressing Indigenous resilience and survivance in concert with Osage photographer Keli Mashburn and Ojibwe filmmaker Marcella Ernest. Our project reflects twenty years of experience working in Venice, including the critically received exhibit
Ga.ni.tha
featured at the Venice Biennale in May of 2015
Go to exhibit page for more information
. The exhibit will take place on the Island of Certosa, a hub for artistic activity (
hotel.ventodivenezia.it/en/island
). The symposium
Wah.shka: Indigenous Arts and the Environment
will take place May 15th 10:00 AM to 12:00 PM at the exhibit site, Casello delle Polveri, Island of Certosa.
Wah.shka
is an Osage tribal word that references a people's ability to do your best, try hard, struggle, or make an effort. Intrinsic to this endeavor is strength and power.
Wah.shka
, as a way of life, includes being humble, looking forward, and constantly seeking understanding of the visible world. Artists Ernest, Goshorn and Mashburn enhance this statement with their observations on the intersection of Native women and the environment. As Goshorn states, "Traditionally, Native people have revered and honored the life giving and nurturing qualities of women, personified in our relationship to our original mother, the Earth. May this work symbolize a movement to return to these values, to recognize the preciousness of motherhood and the priceless value of every single woman."
Wah.shka
is concerned with Indigenous rights and responsibilities in light of increased urbanization and environmental destruction. Development of land for business, housing and roads disproportionally impacts Indigenous communities whose rights are protected under federal and state mandates. The general public often views the involvement of tribes as an obstruction of individual rights that inhibits economic development. The protection of sacred sites and fragile environmental ecozones is frequently misunderstood due to a lack of productive dialogue between non-Native constituents and Native stakeholders. Nowhere is this more apparent than in the desecration of sacred sites and physical landmarks - spaces that are referenced in tribal song and oral histories. The
Wah.shka
curators allow viewers to considering the power of Indigenous metaphors for living. While features of our communities may be altered due to storms, fire or construction, tribal knowledge stands intact.
Shan Goshorn Selected works
[%include links.gallery( autoplay=>'1', perrow=>'4', scrollable_type=>'arrows', thumbnails=>'4', thumbnail_field=>'Imagev4', thumbnail_style=>'css', arrow_style=>'css', type=>'12', style=> 'float:right; right:60px;', width=>'825', height=>'153', colwidth=>'825', colheight=>'153', id=>103 )%]
Artists
Marcella Ernest
Marcella Ernest (Ojibwe) is an interdisciplinary artist known for her experimental films and video performances. She received her BA in ethnic studies with a minor in film studies from Mills College and her master's degree in Indigenous documentary research methodologies and film production from the Native Voices program at the University of Washington. Marcella is completing an interdisciplinary Ph.D. at the University of New Mexico on Indigenous experimental films, digital music and video performance to understand how members of colonized groups use video as a means for cultural and political expressions of resistance. For more information, see:
marcellakwe.com
Shan Goshorn
Shan Goshorn is an Eastern Band Cherokee political artist who earned her BFA at the Atlanta College of Art in 1980. She is the recipient of a 2015 United States Artists Fellowship, a 2014 Native Arts and Cultures Foundation fellowship and a 2013 Smithsonian Artist Research Fellowship. Her multi-media artwork expresses human rights issues such as protection of scared lands, American Indian genocide and violence against Native women. Goshorn's work
Feminine Sacred
"recognizes the traditional belief of Indian people that we honor our role as caregivers to our mother, the earth. The main focus of many of our ceremonies and dances is renewal… of the earth and hence ourselves." For more information, see:
www.shangoshorn.net
Keli Mashburn
Born in 1977, artist Keli Mashburn, Osage, grew up on a ranch located within the Osage Reservation of northeastern Oklahoma. She studied philosophy at the University of Tulsa and at the University of Oklahoma before studying photography at the Institute of American Indian Arts. Working in a traditional darkroom since 1998, Mashburn employs various experimental techniques to produce black and white photographic prints from 35mm film. Her pieces "explore the ethereal realm between physical place and personal myth." For more information, see:
kelimashburn.com
Curators
Mary Bordeaux – Co-curator
Curator Mary V. Bordeaux (Sicangu/Oglala Lakota) is the owner and Creative Director of Racing Magpie, a collaborative arts and culture hub in Rapid City, South Dakota (
www.racingmagpie.com/
). She received her BA from the Institute of American Indian Arts and MFA from the University of the Arts in museum studies with an emphasis in exhibition design and planning. Bordeaux is completing her educational doctorate at Saint Mary's University, exploring Lakota epistemology. She has held curatorial positions with The Heritage Center at Red Cloud Indian School and The Indian Museum of North America at Crazy Horse Memorial.
Nancy Marie Mithlo – Co-curator
Curator Nancy Marie Mithlo, Ph.D. (Chiricahua Apache) is an associate professor of art history and visual arts at Occidental College and Chair of American Indian studies at the Autry Museum of the American West. She was awarded fellowships from the Woodrow Wilson Foundation, the School for Advanced Research and the Georgia O'Keeffe Museum Research Center. Mithlo's curatorial work has resulted in eight exhibits at the Venice Biennale. A life-long educator, Mithlo has taught at the University of New Mexico, the Institute of American Indian Arts, the Santa Fe Community College, Smith College, the University of Wisconsin-Madison and California Institute of the Arts. For twenty years, she has partnered with the Venetian-based arts organization Studio Antonio dal Ponte (
www.studioantoniodalponte.it
). The
Wah.shka
exhibit is made possible by the generous support from the Eastern Band of Cherokee Indians, The Osage Nation Foundation, Occidental College, the Autry Museum, the Institute of American Indian Arts, the Oklahoma Visual Arts Coalition, We Crociferi, and Vento di Venezia.